Introduction
FaceAll was established on May 26th, 2015. The mission of our company is to make city smarter. Our company focuses on the research and development in artificial intelligence, computer vision and deep learning. Besides, we have applied the research results to urban operations to achieve safer and more reliable city, more efficient transportation, more convenient shopping, etc. FaceAll strives to become the leading smart city solution provider in China by the end of 2020.
As a leading international provider of deep learning technology, FaceAll is a national high-tech enterprise, Zhongguancun high-tech enterprise, and Beijing software enterprise. Our company has applied for nearly 50 invention patents, 50 trademarks, and obtained 20 software copyrights and a number of industry certification standards. The core team of our company have Nokia, France Telecom, Fujitsu, Microsoft, Intel and other Fortune 500 companies and overseas work experience, and years of management, development and service experience. In 2016, FaceAll won the Angel Wheel Investment of Hefei Huaying Xingzhi Fund (Hua Mi Technology Holdings). In 2017, FaceAll won the Qingdao Dingyuan tens of millions of PreA round financing, and the current valuation of FaceAll is over 100 million.
FaceAll not only provides smart city solutions, but also provides SAAS services of face/image recognition and offline SDK technology authorization service for enterprises and individuals through Alibaba Cloud, Huawei Cloud, and Amazon platform. Our company have provided services for not only more than 200 customers, including China Mobile, China Unicom, China Telecom, Huawei, Taiwan Quanta and other domestic customers, but also international customers in Turkey, Singapore, France, etc. The services provided by video surveillance, intelligent Pornfound, image recognition, driverless, online shopping payment, robotics and other technical support.
Development history and customer distribution map
2015

May FaceAll established

2017

March Signed

an image recognition

contract with Huawei

April Signed

Taiwan Quanta project

May Signed

Xinjiang Kezhou Project

June FaceAll PreA

round of financing

August National

High-tech Enterprise and

Zhongguancun

High-tech Enterprise

September Huawei

Haisi Kirin 970 uses FaceAll's

image recognition technology

2019

January Signing Cooperation

Agreement with

Czech Cogniware Company

2016

March Signed an Image

Recognition

Contract With Huawei

July Huami Angel Investment

October Hangzhou

Yunqi Conference

November Signed the contract

with Shenzhou Taiyue

2018

January signed a contract with a

city in Gansu for a safe city.

Zhongguancun Golden Seed Enterprise

June Lanzhou Subsidiary and

Hengqin Holding Platform were established.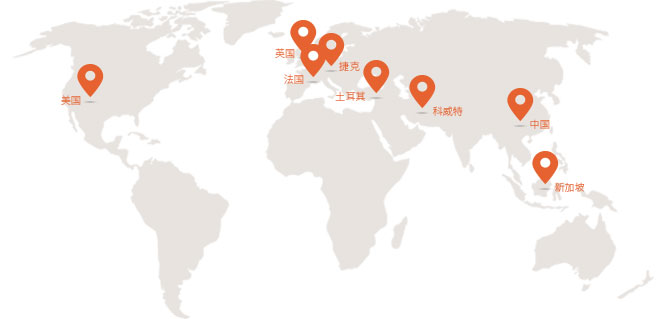 Honor and Qualification